From feature films to explainer videos, stock video sites are on the rise. Instead of depleting funds to capture a few shots, filmmakers and creative agencies are turning to stock footage sites so they can get back to the fun stuff.
More…
Whether you're a filmmaker or an agency crafting an explainer video, here's a list of the top 16 best stock video sites to use for your branded content needs.
FREE Comparison Chart: Best Stock Video Websites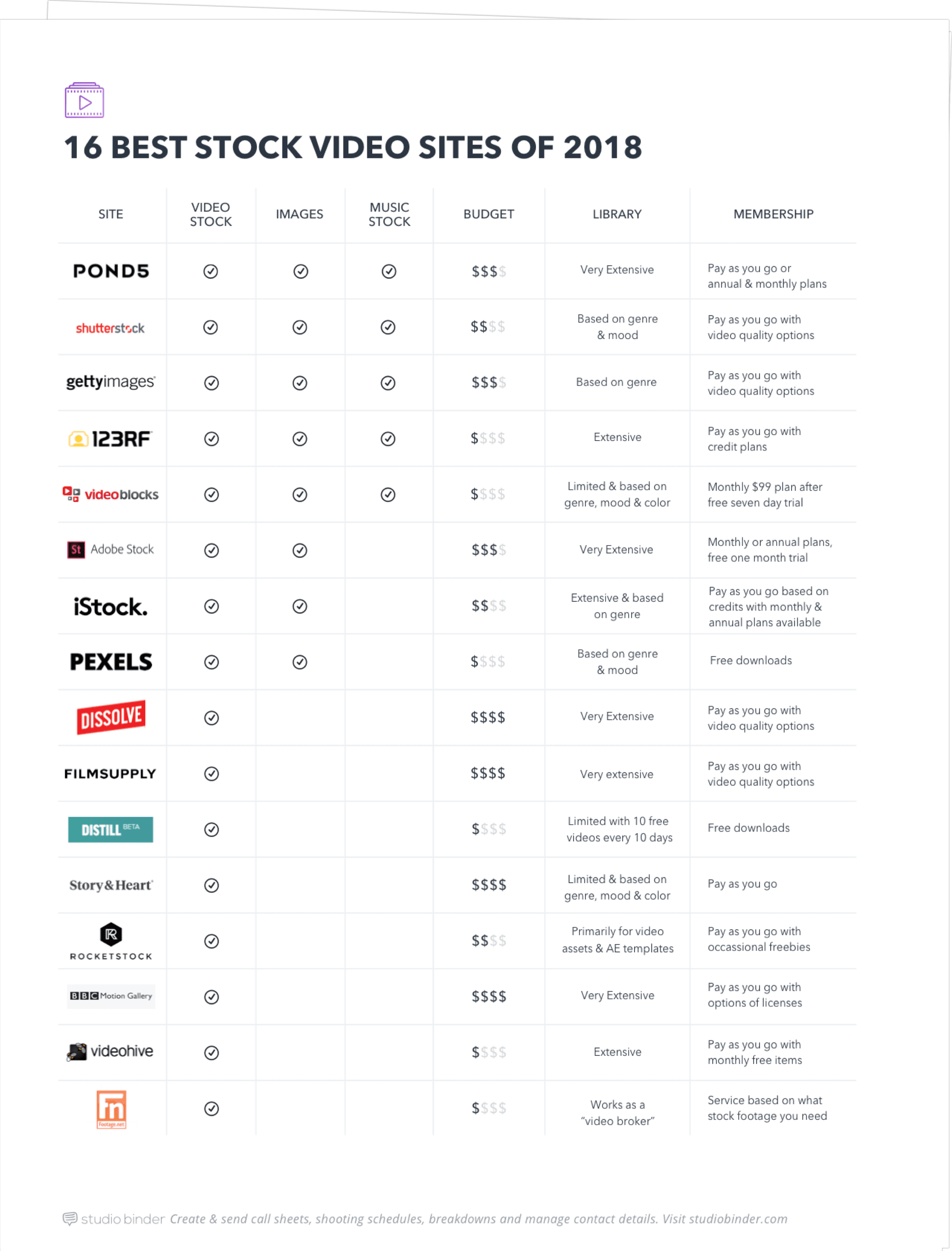 Download a FREE, printable comparison chart of the best stock video websites.
DOWNLOAD THE CHART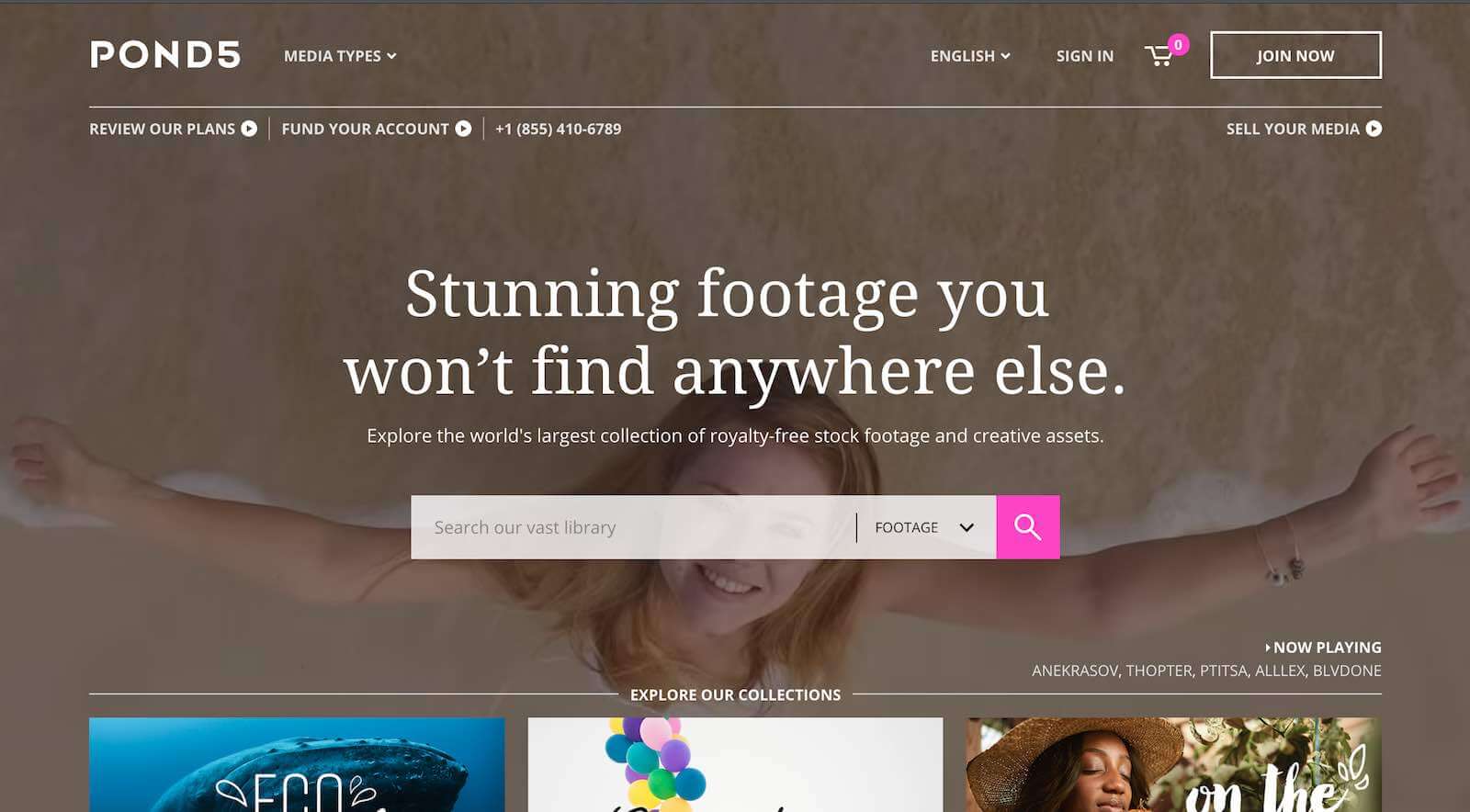 Millions of videos.
With a new video added literally every second, Pond5 is one of the leaders of the stock video industry.
Being used by ABC, NBC, BBC, Pond5's video library is not only comprehensive, but also easily searchable.
Operating on nearly any budget, you can filter by resolution, FPS, and speciality video like 360 VR. Sites like Pond5 reverse the old reputation 'stock video footage' carried.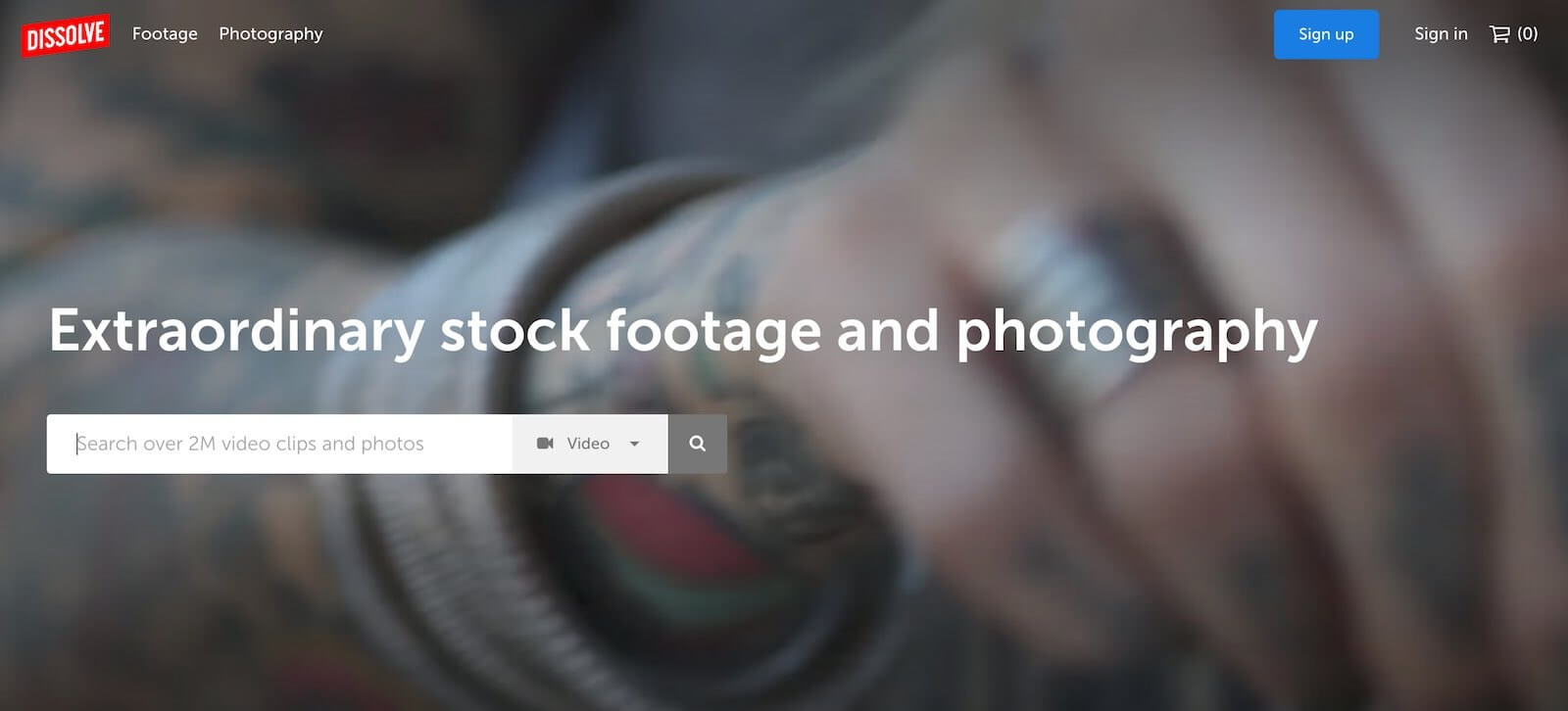 Dissolve's searchability by 'theme' sets them apart from the stock footage world.
With themes like "Handcrafted," "Symmetry," and "Gooey, Glassy, Glow", Dissolve's stock footage allows you to tap into the heart of your branded content to find clips.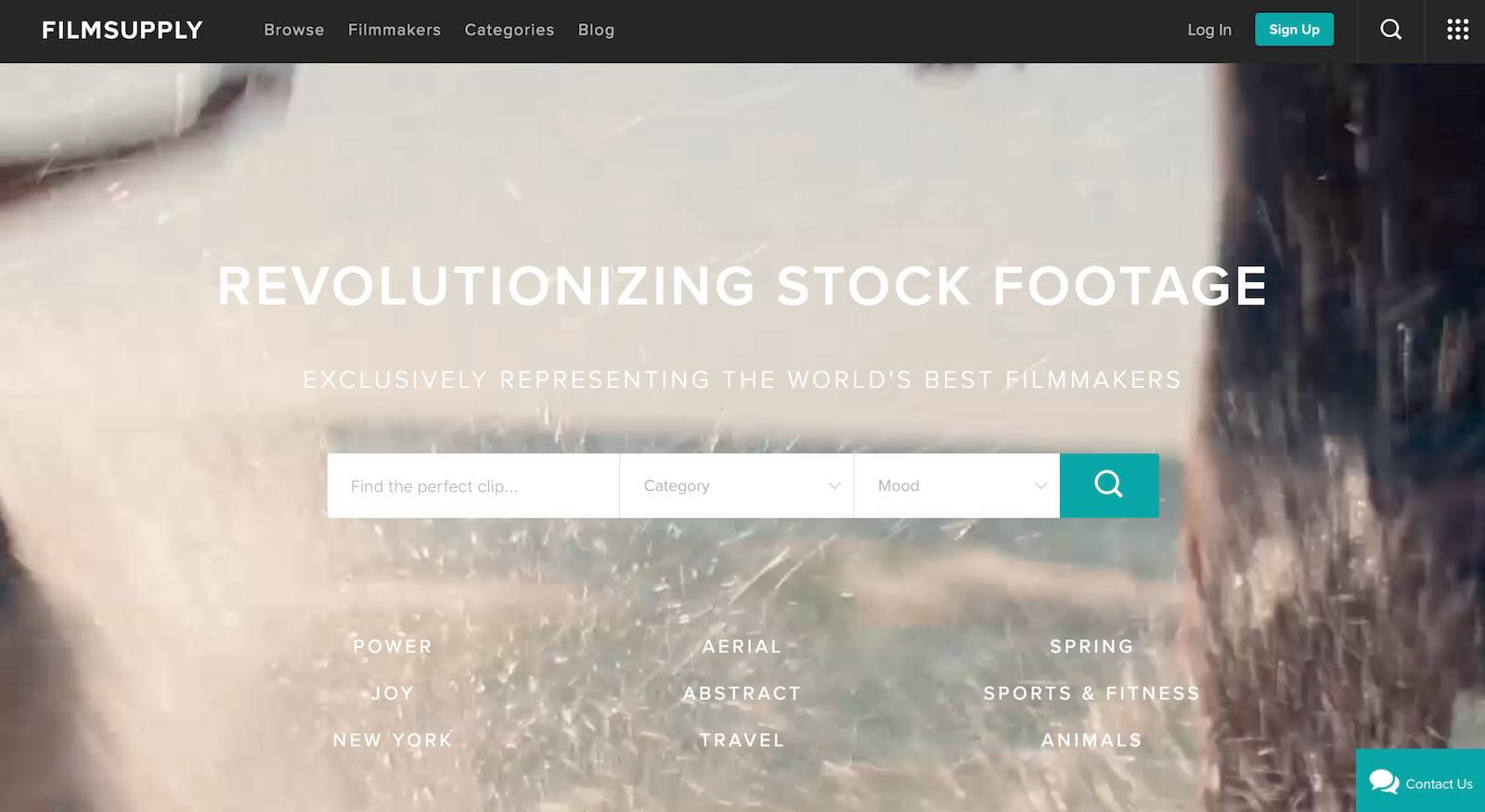 While agencies by and large consume stock video footage the most, Filmsupply makes an appeal to traditional filmmakers.
Get the royalty free videos you're looking for by using the shot detail filter. Search by framing, camera movement, and camera speed to make your next film pop.
If you have a precise shot list, this should be your first stop as you sift through stock video sites.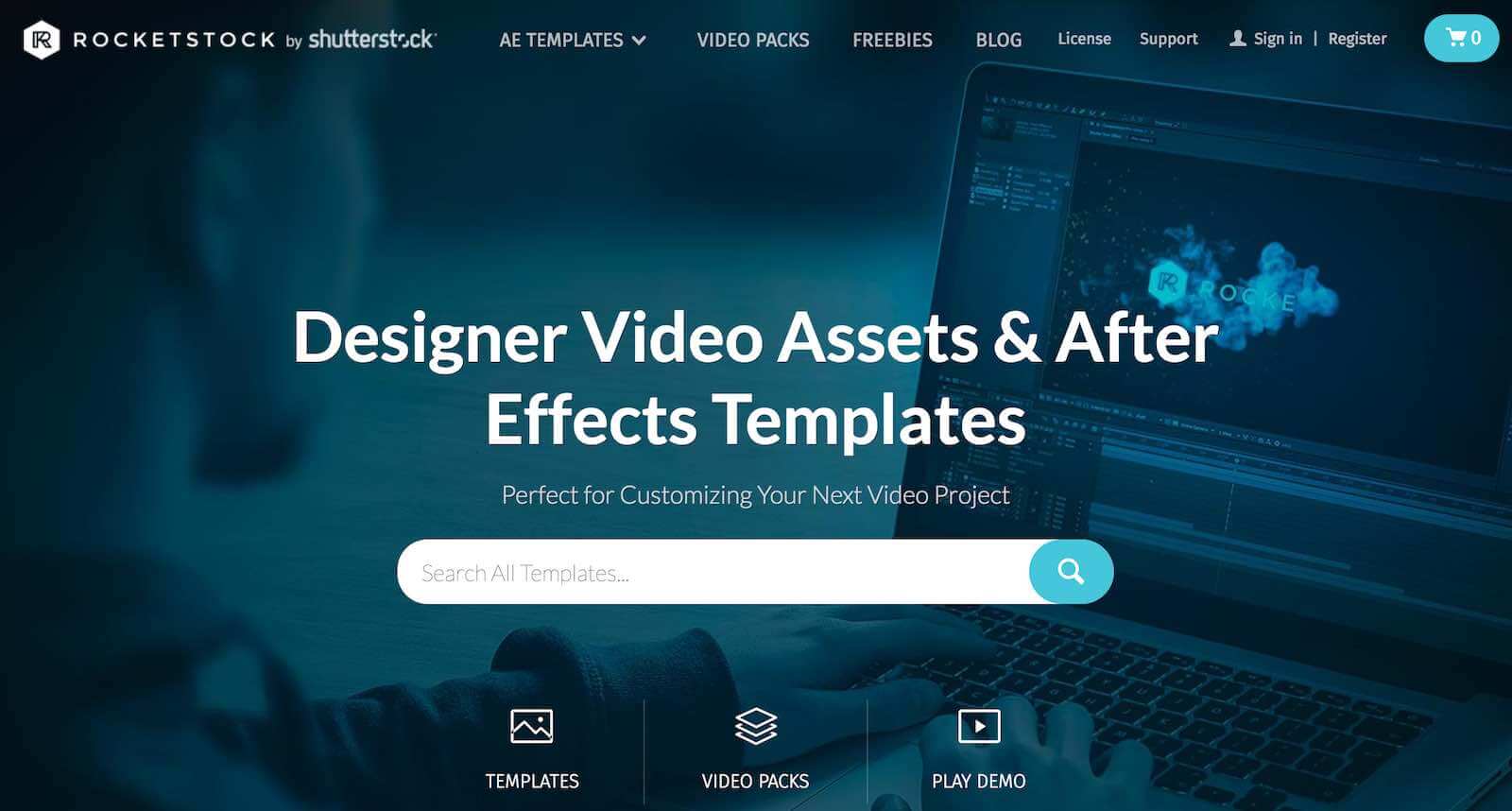 Recently acquired by Shutterstock, RocketStock offer the typical array of video effects and after effects templates that will elevate your premium stock footage.
Their video element packs tailored to their clips makes it easy to put polish on your stock video footage to make it feel within the world of your project.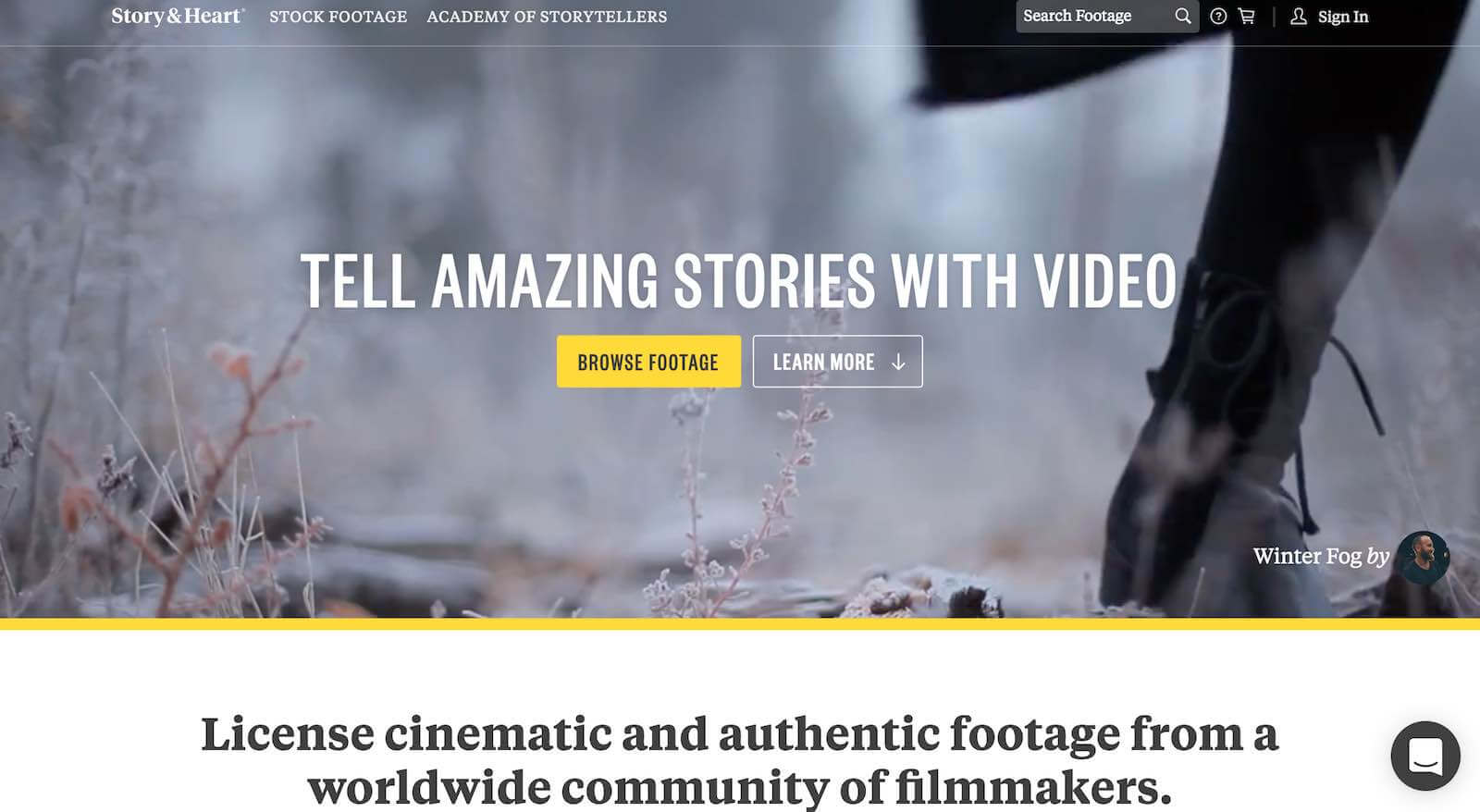 Story & Heart is a different kind of stock video site.  With an emphasis on "story-driven" footage and curation, their mood-based search engine surfaces clips based the feelings you wish to convey.
Generally the footage on Story & Heart tends to have a more "cinematic" feel.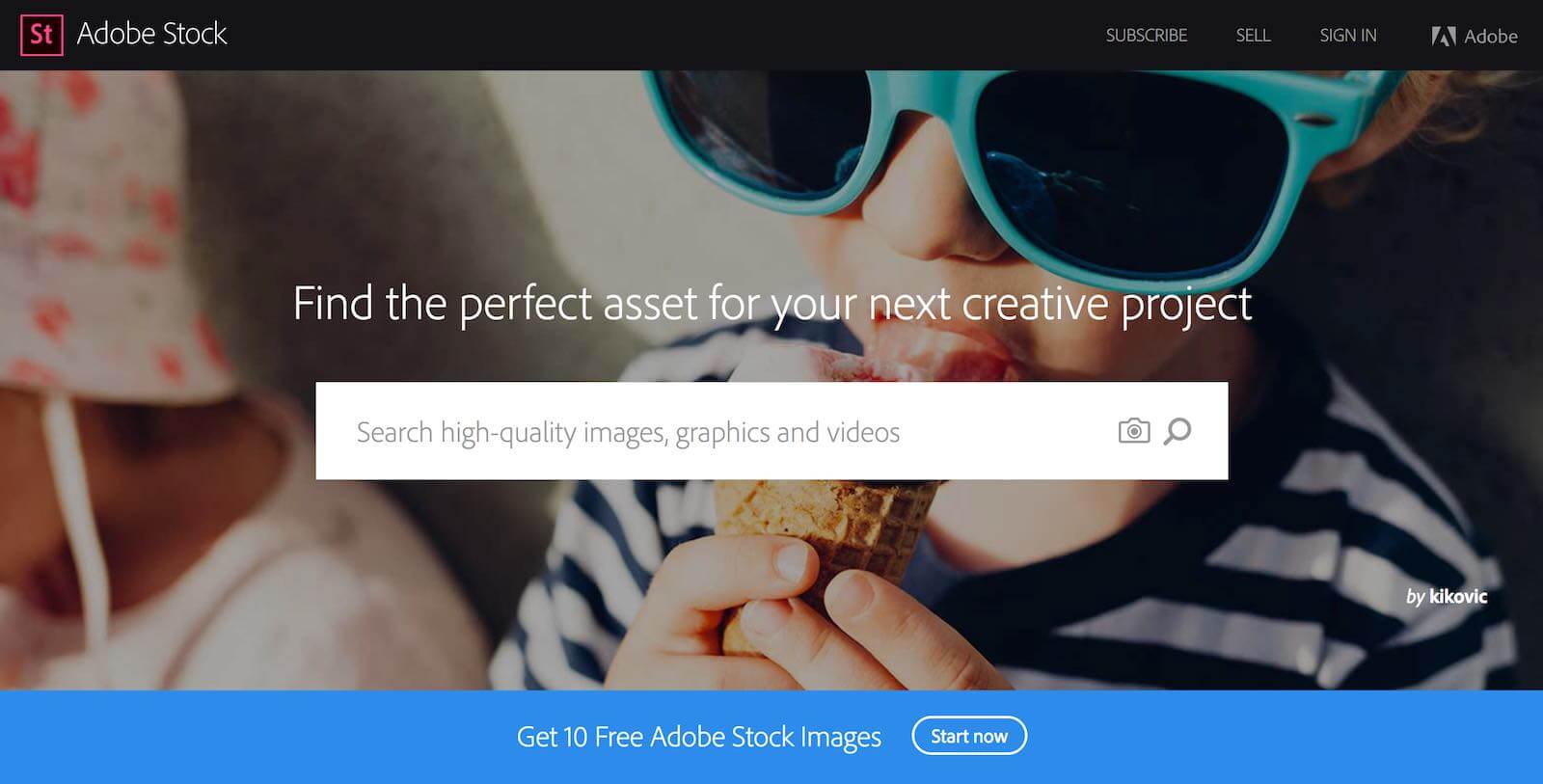 Adobe is a leader in industry editing software. They're also one of the top stock footage sites. Giving 35 percent of each sale to the stock video producers, you can feel good about your sale.
While not exactly stock footage, you should take a look at their wide array 3D assets.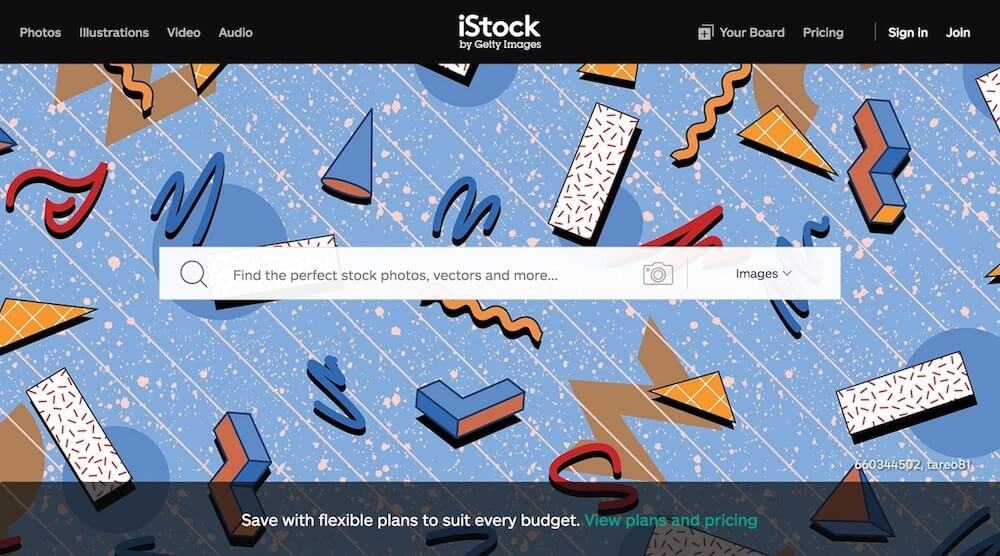 iStock's is one of the top stock footage sites. Quality above all, it's been around the longest of the modern stock video sites.
Instead of paying per clip, you can buy credits which can be put towards videos as well as their photos.
It's search system isn't as intuitive as others, but veteran stock footage buyers know how to navigate it for their branded content.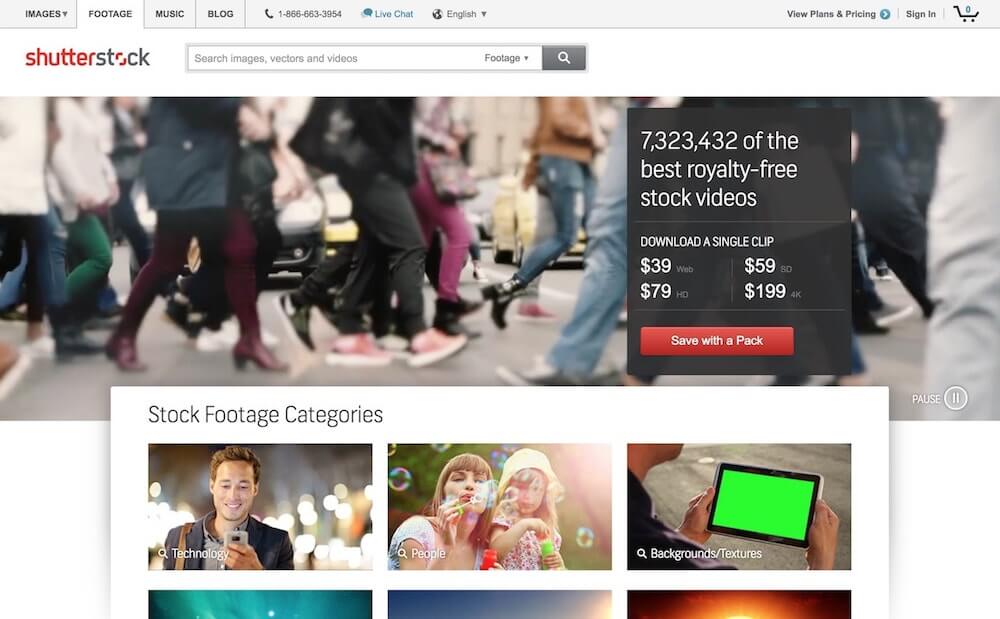 Shutterstock is squarely one of the best stock video sites and arguably the most popular.
Pricing is scaled to stock video resolution. Shutterstock has some of the most affordable stock photos and bundle their content for smart pricing. They even offer Shutterstock free footage promotions from time to time.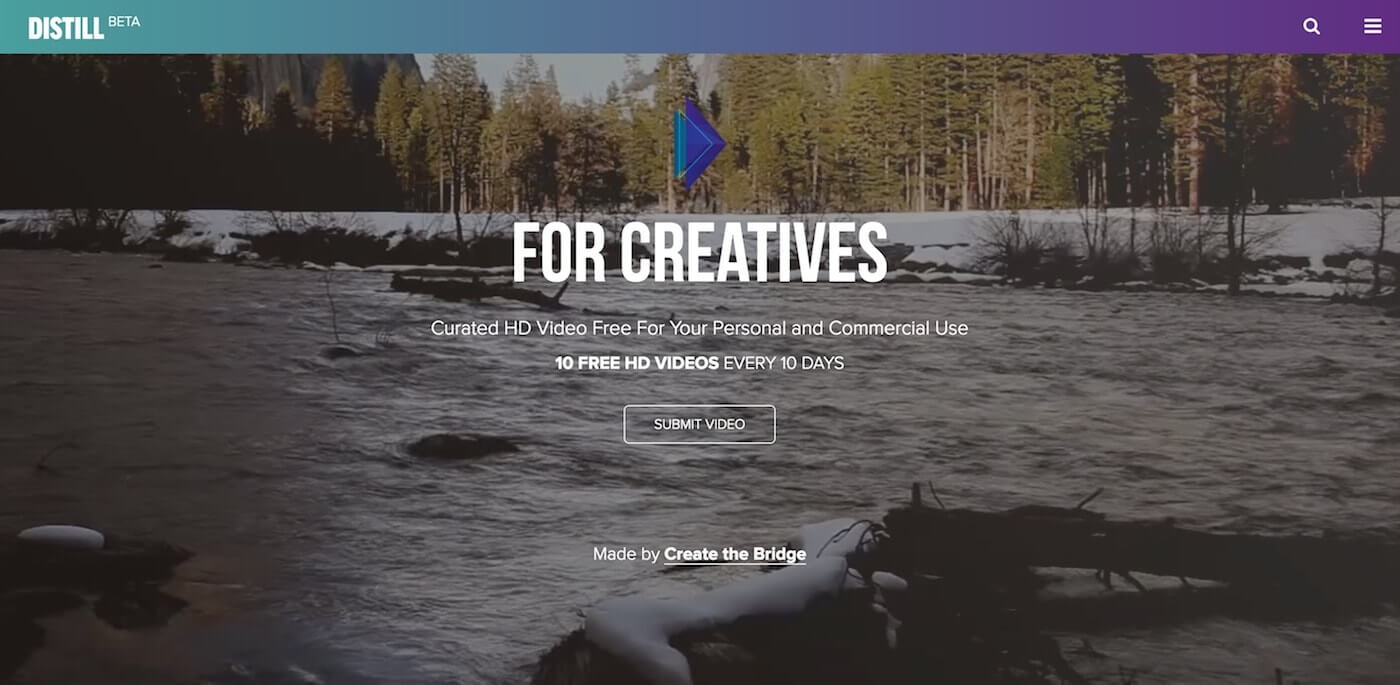 Popular with creative agencies, Distill has the high quality, royalty free videos you need for your branded content.
By joining their mailing list, you can get 10 free HD stock videos delivered to your inbox every 10 days.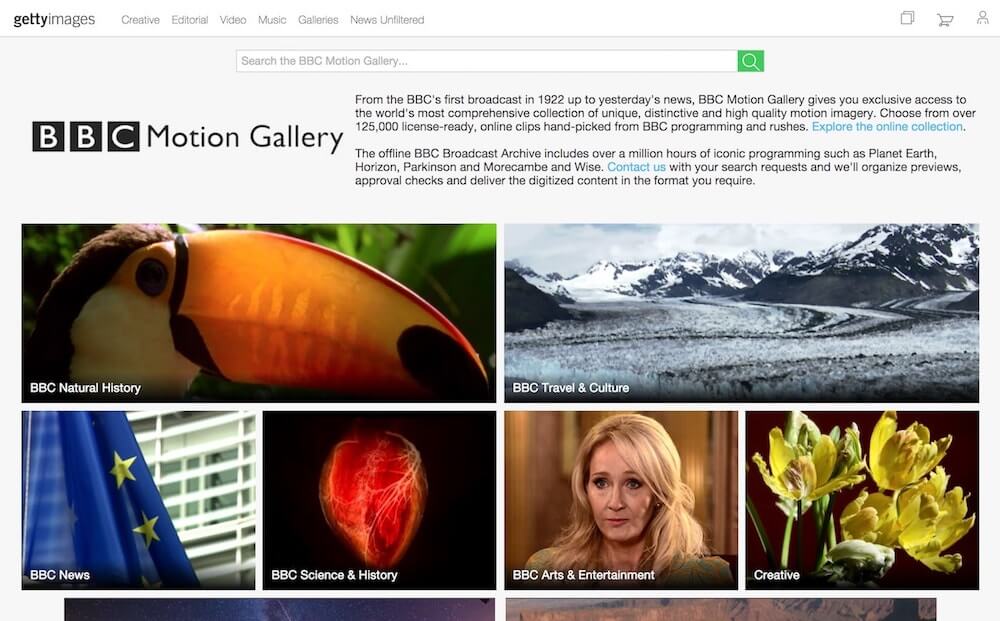 Need historical stock footage? Look no further than the BBC Motion Gallery. You can find their royalty free videos of actual events.
They price based on your project and the terms you set for your stock video needs.
VideoHive is the the perfect stock video footage site if you're on a budget. Featuring an extensive library, they license their clips based on single use or unlimited.
Single use is perfect for a single commercial or ad, while multi-use is needed if you're going to try to sell your film later.
Of course you'll need to know how to make an EPK for that too.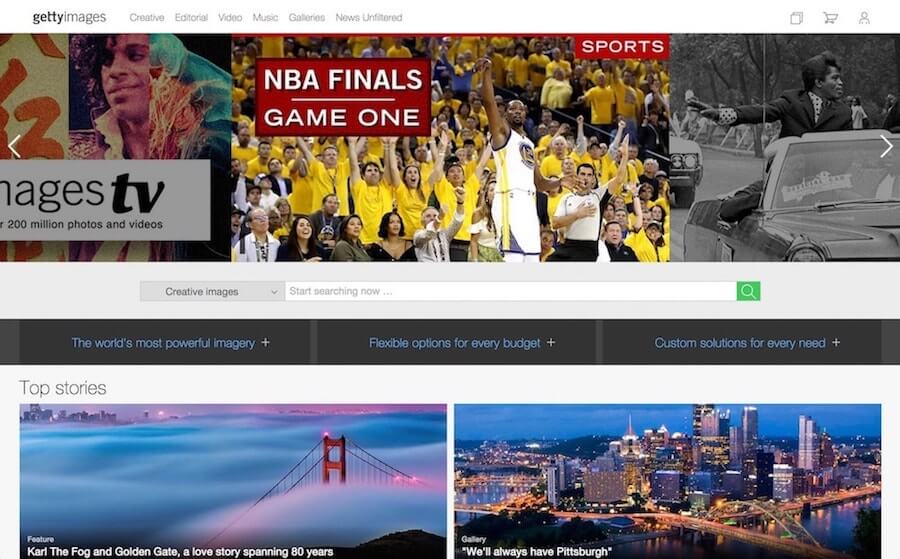 Getty Stock Images is featured just about in every current new story you'll find. They're great for their coverage of events with celebrities and recent news stories.
In editorial, you can search by Fashion, Entertainment, News, and an archive with coverage of smaller events like graduation ceremonies.
If you can't get a celebrity to appear in your branded content, Getty is a first stop stock video site.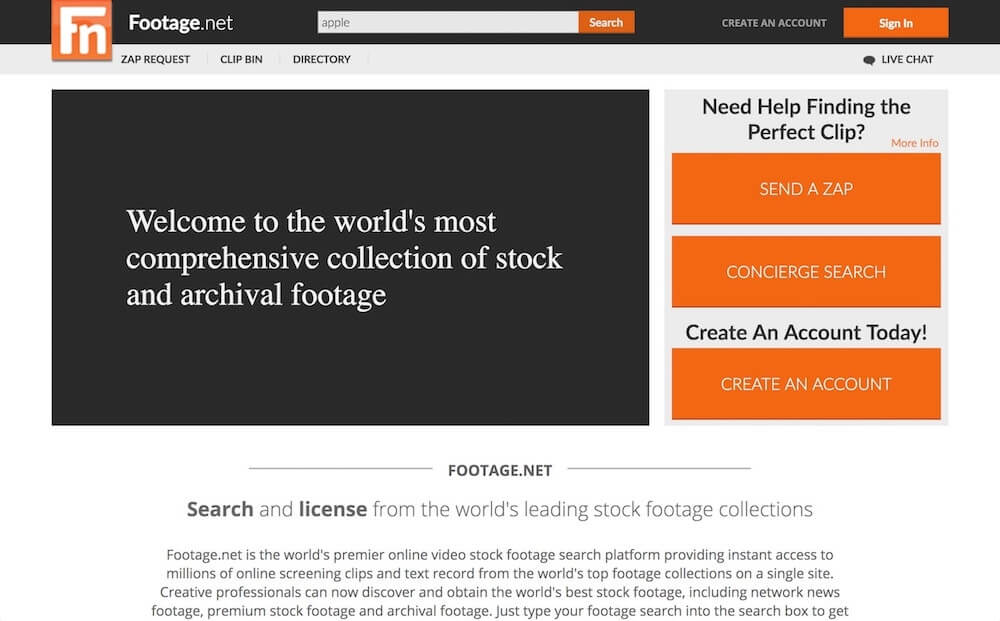 The power of Footage.net comes through its ZAP request.
Simply input what you're looking for and they will search the rest of the stock footage sites for exactly what you're looking for. Having a branded content script handy can make your search even more precise.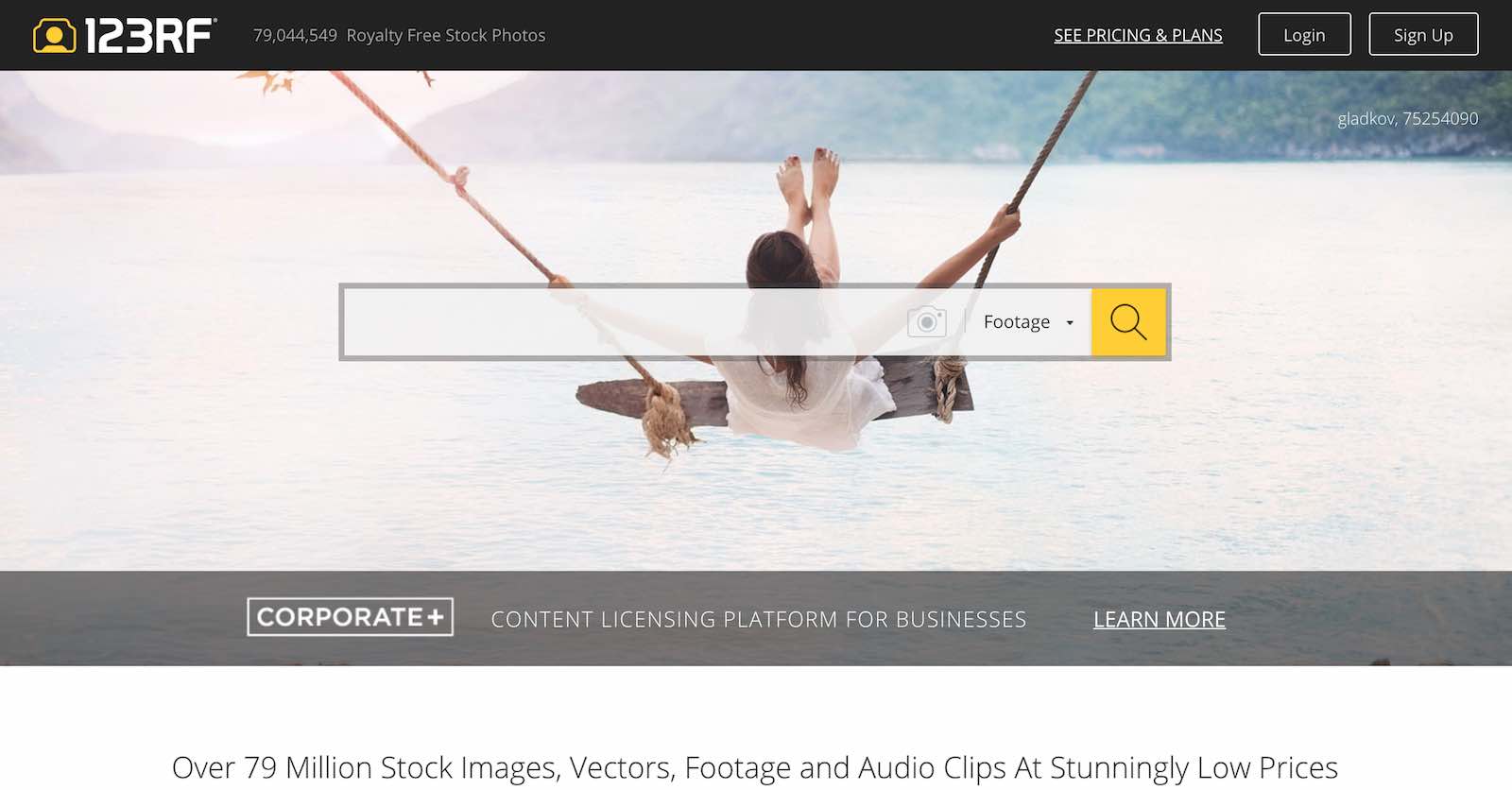 123RF makes stock footage a team sport by giving your agency a centralized login so you can create lists, share, and license footage as one company.
They offer monthly and yearly stock video subscriptions, and are particularly great if you're constantly using stock sites for branded content.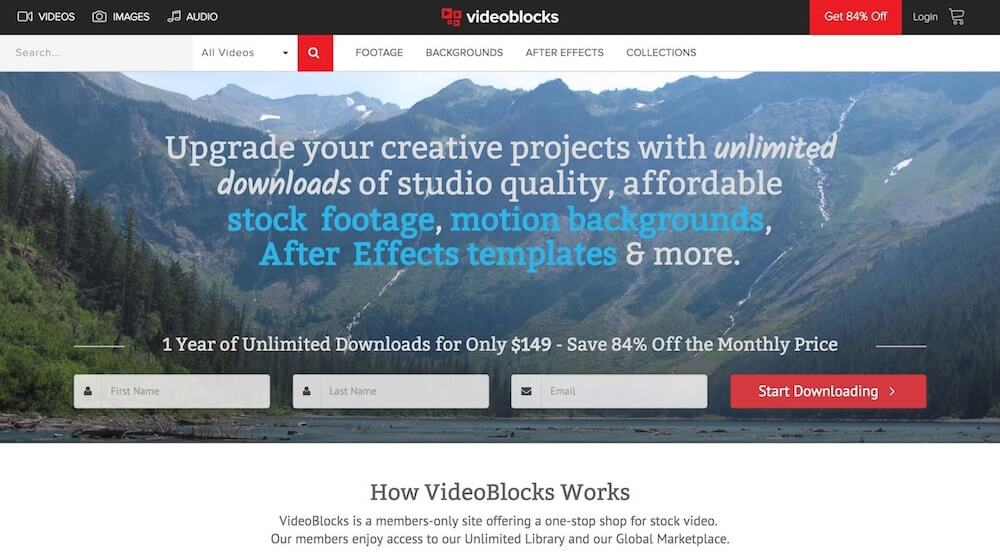 If you're bouncing around stock footage sites on the daily, VideoBlocks' subscription-based business may be for you.
Forging the classic model of selling videos individually, VideoBlocks uploads fresh video and audio weekly to keep their stock footage site worth it.
If you're churning out branded content weekly, be sure to check out VideoBlock.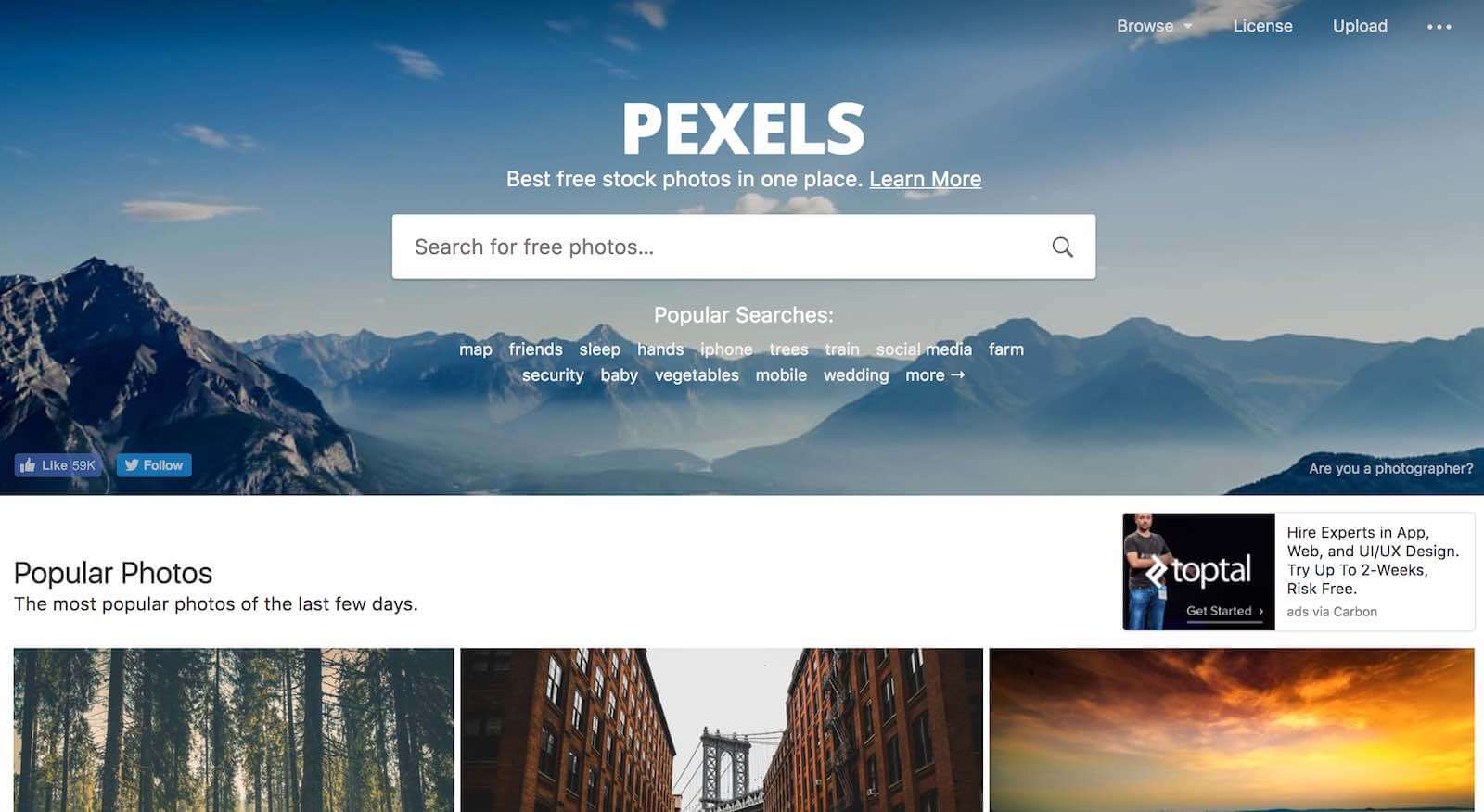 Looking for a free stock video library?
Then Pexels may be your answer. While offering affordable stock photos, Pexel's stock video site provides twenty second or so clips to fill the gaps in your next film or explainer video.
Wrapping Up
With stock footage sites ramping up in quality and quantity, you don't have to scout for the perfect location anymore. Establishing shots, car chases, corporate clips can all be found at the click of a button.
While there's plenty of free stock video sites, you can't beat these. Now to schedule the scenes you still have to shoot…
Like this post? Share it!
"Top 16 Cinematic Stock Video Sites for Filmmakers." #indiefilm #filmmaking
Click to Tweet
Manage your shoots like a pro.
All-in-one photo & video project management has arrived.