A Smarter Way to Collaborate and Approve Call Sheets
Video, TV, & Film Production Scheduling Software, Modernized.
GET STARTED FOR FREE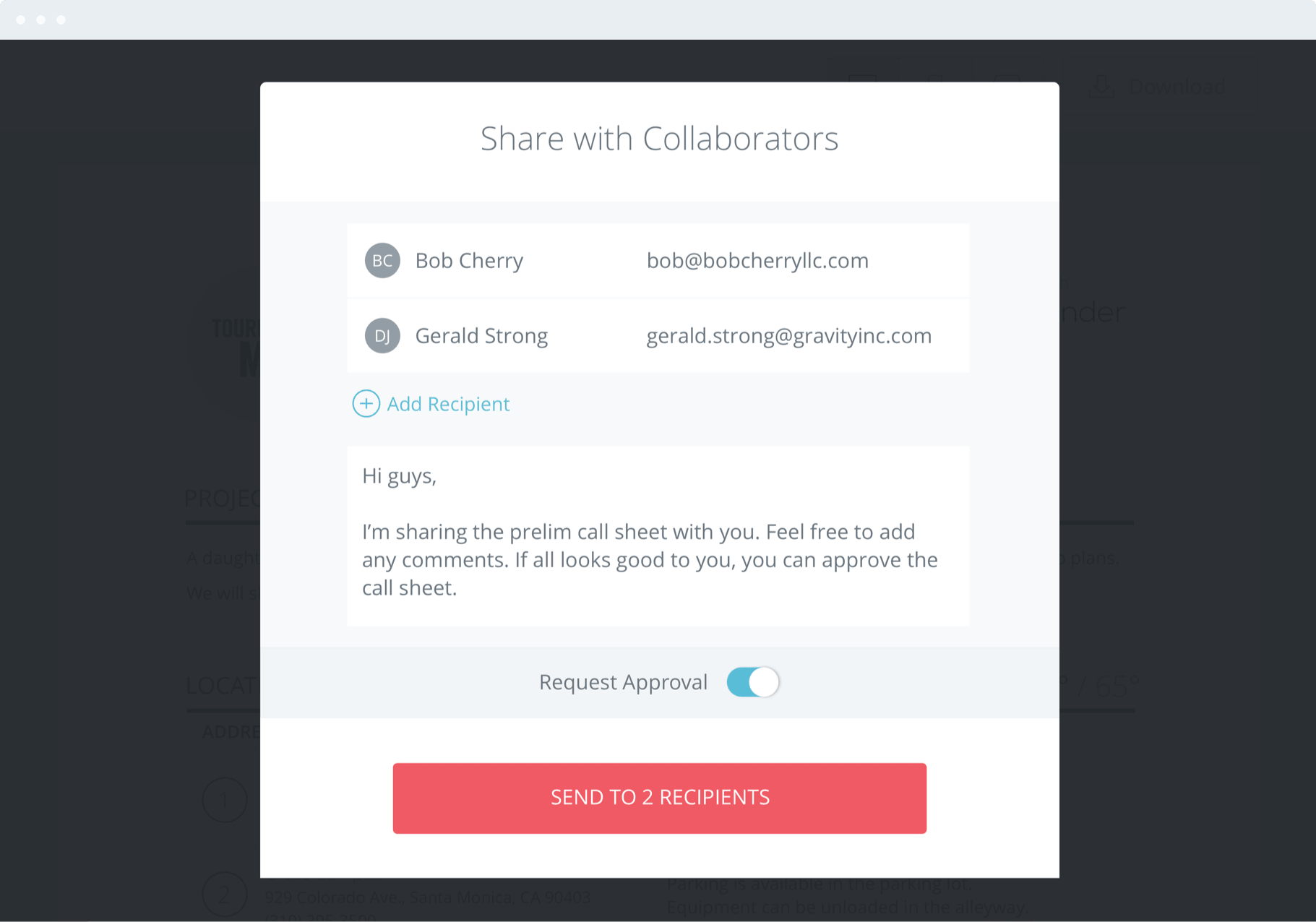 A Shared Experience.
Share the call sheet with your production team and clients. The latest changes to the preliminary call sheet are visible online at all times. No sign-ups required. No need to version PDFs, ever.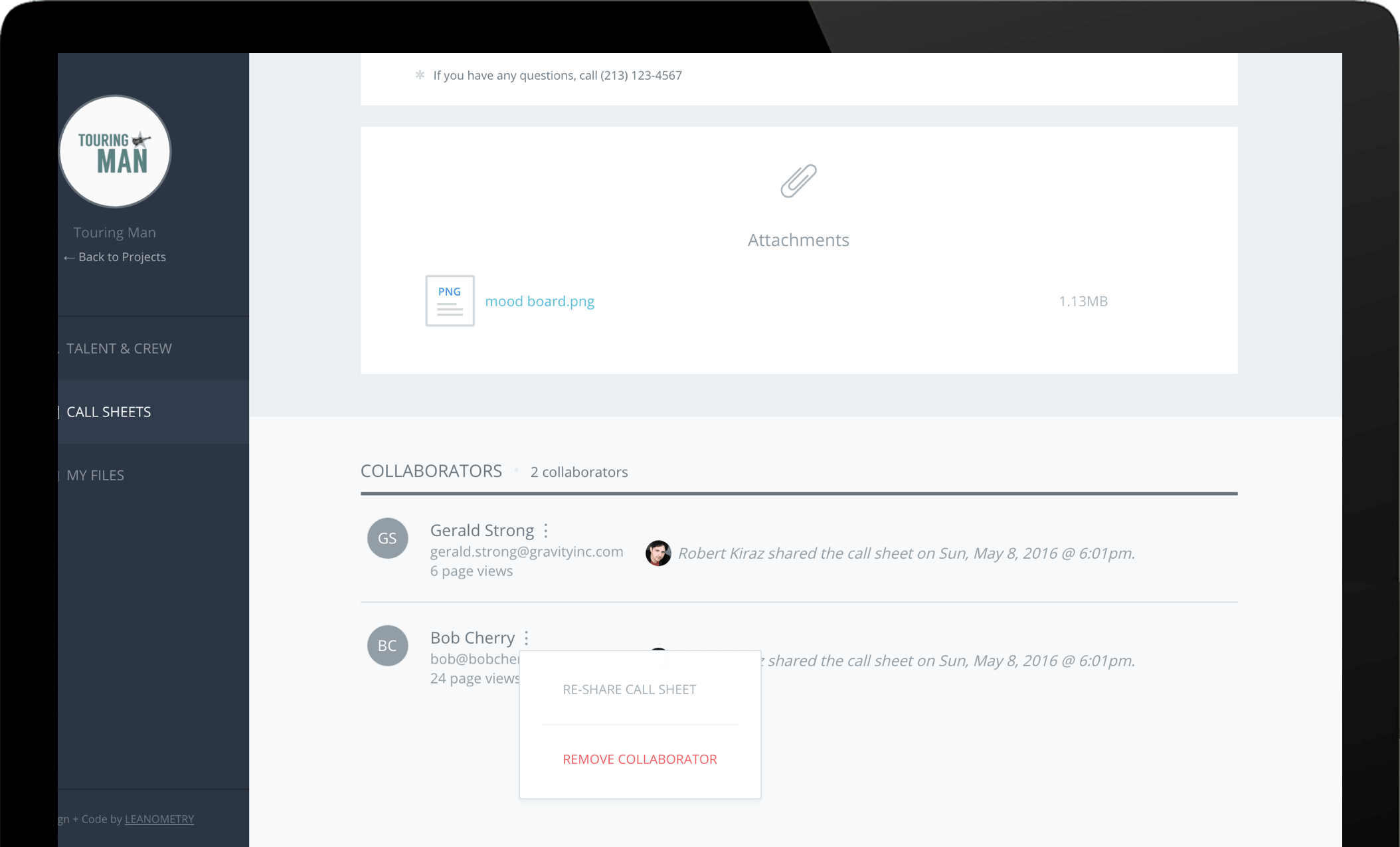 Complete Viewing Control.
Control who has access to the call sheet, track view counts, and easily revoke access at any point.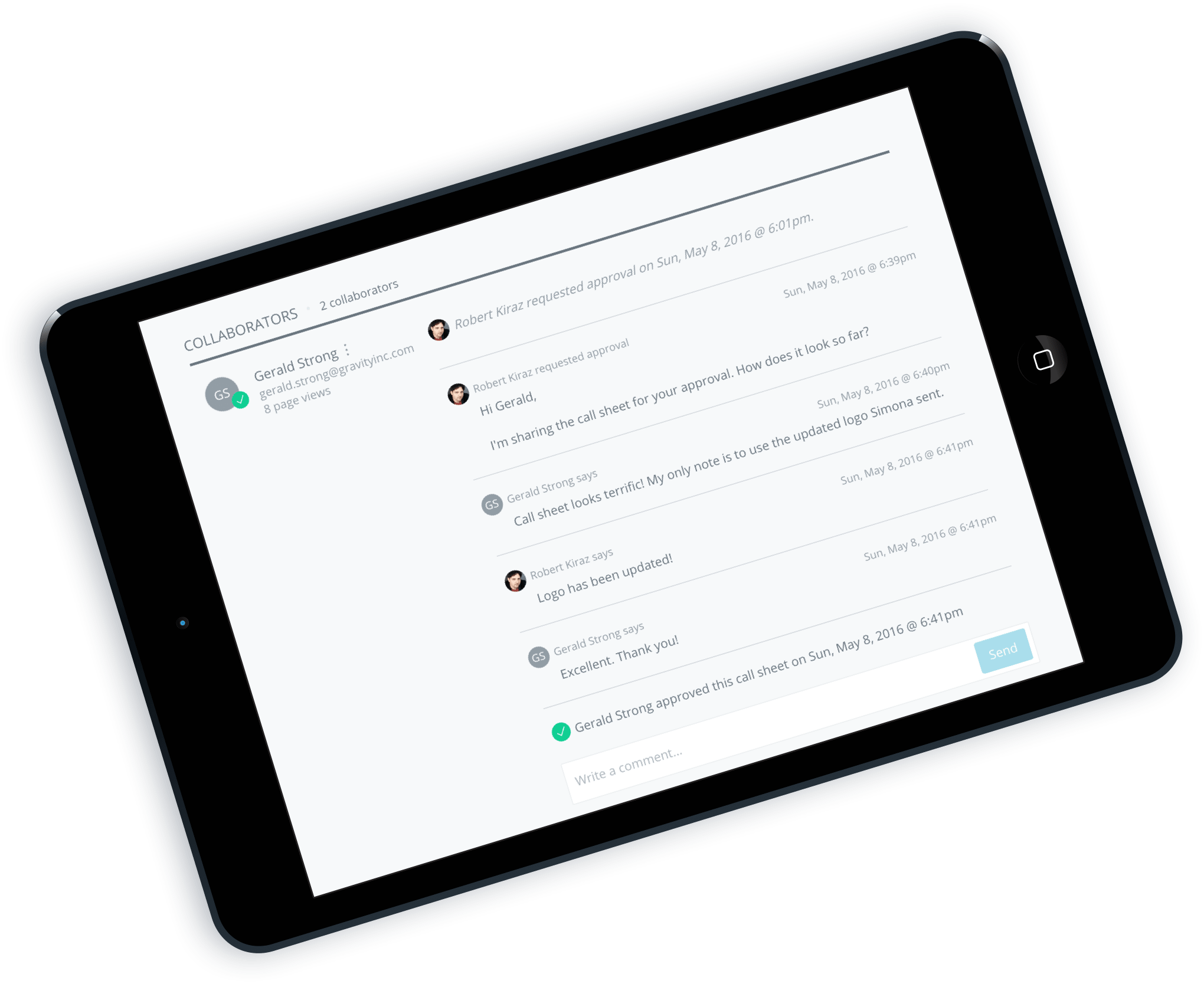 Share comments so nothing is missed.
Collaborators view the prelim call sheet and add comments. You can reply at any time. Collaborators only see their own comments and your replies.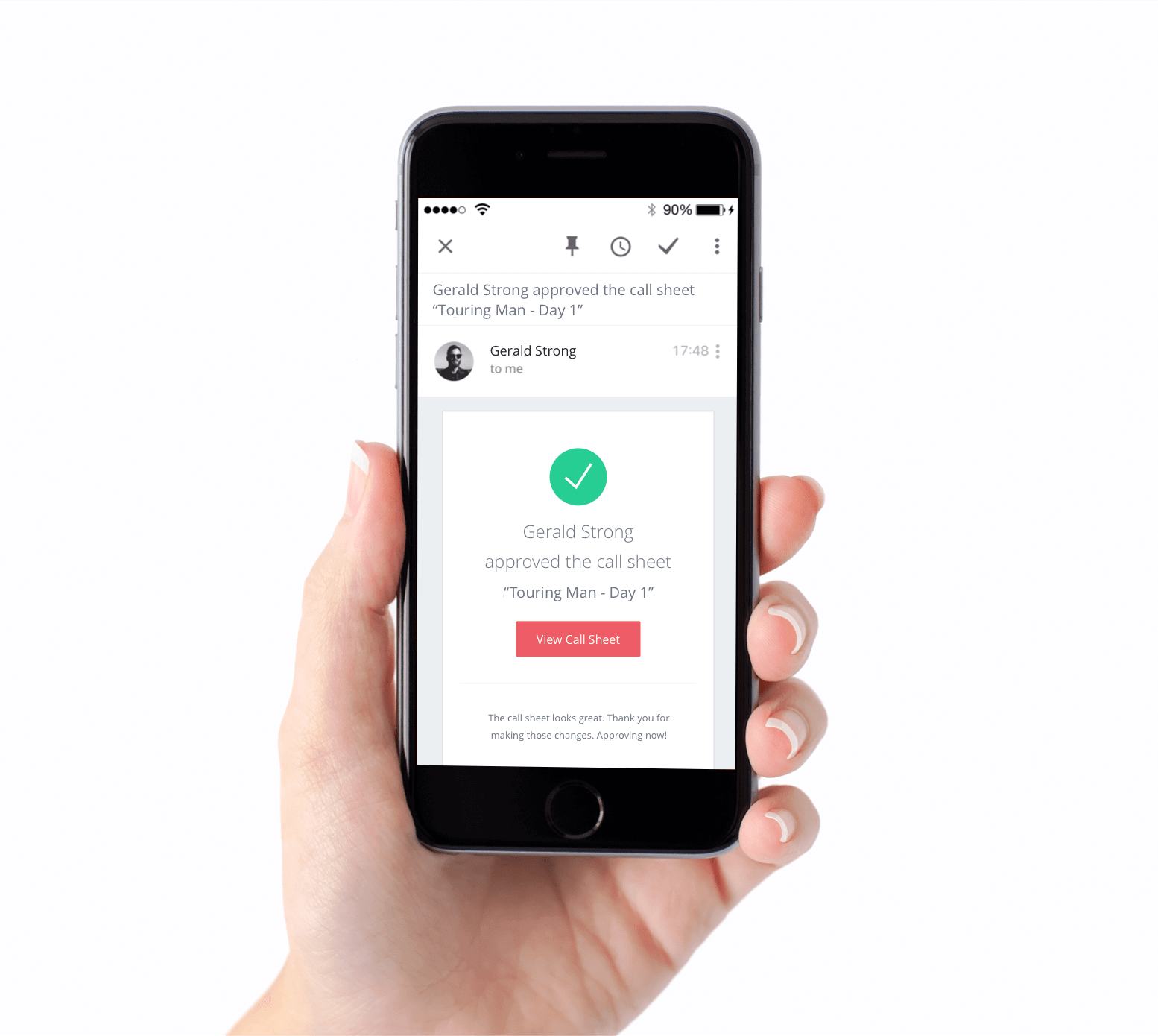 Stakeholders approve the call sheet effortlessly.
Your team and clients can approve the call sheet online. No need to email, print, sign off, scan, etc. Approvals are timestamped online for clear record-keeping.
Faster turnarounds. Higher quality. A premium experience.
SHARE IT & FORGET IT 
Keep your team and clients in the loop at all times.
ENSURE ACCOUNTABILITY
Clear timestamped records of call sheet comments and approvals.
INCREASE QUALITY & ACCURACY
Collaboration enables checks and balances to prevent mistakes.

Join thousands of companies modernizing their workflows.
StudioBinder replaces dated workflows, enhances experience, and is free to get started.
GET STARTED FOR FREE