Film Scheduling Software, Refined.
Modern Production Management Software for Film, TV & Video.
GET STARTED FOR FREE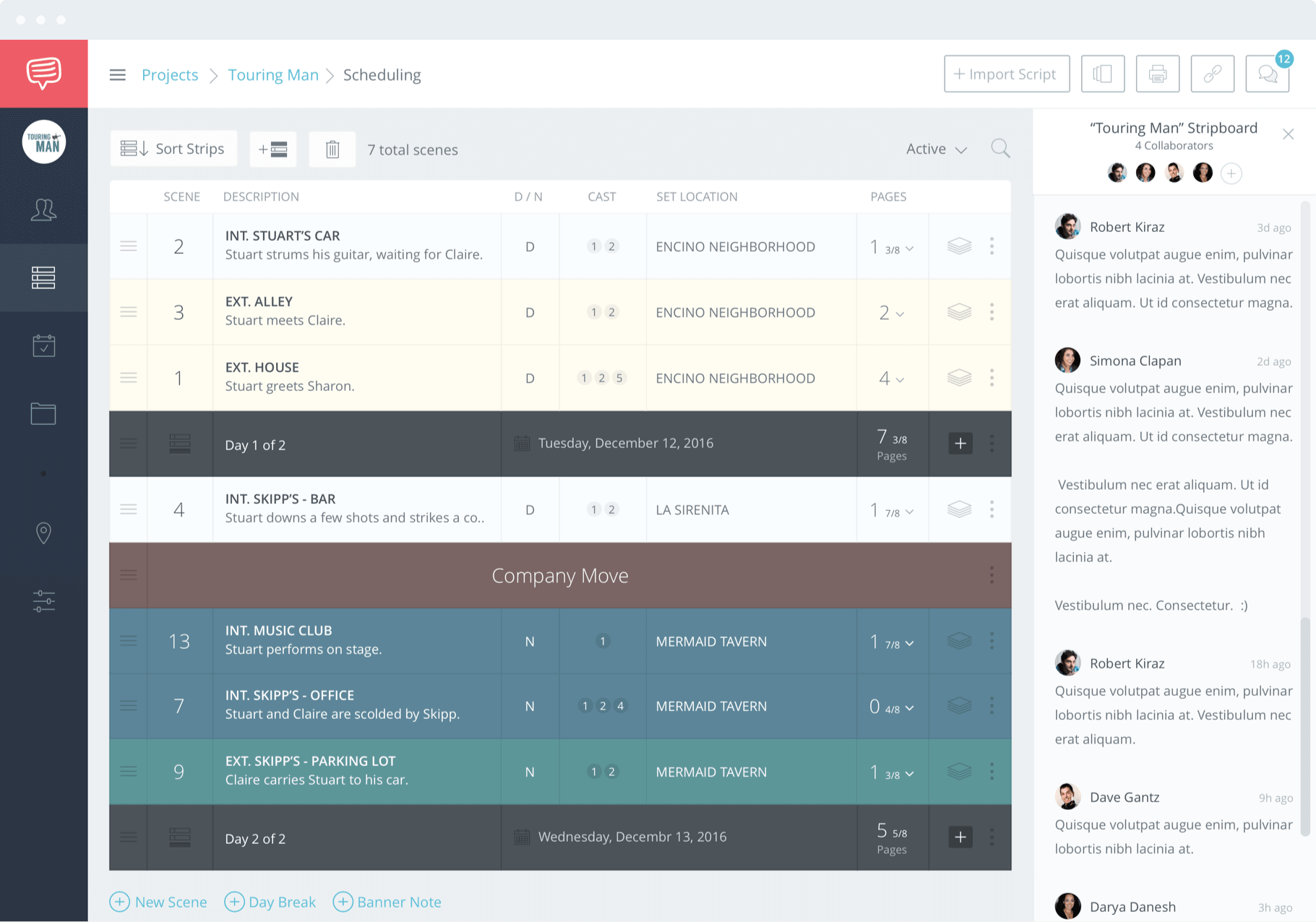 Drag-and-drop Shooting Schedules
Create a professional shooting schedule with an elegant drag-and-drop stripboard interface.
Easily add scenes, day breaks and banners with industry-standard stripboard colors.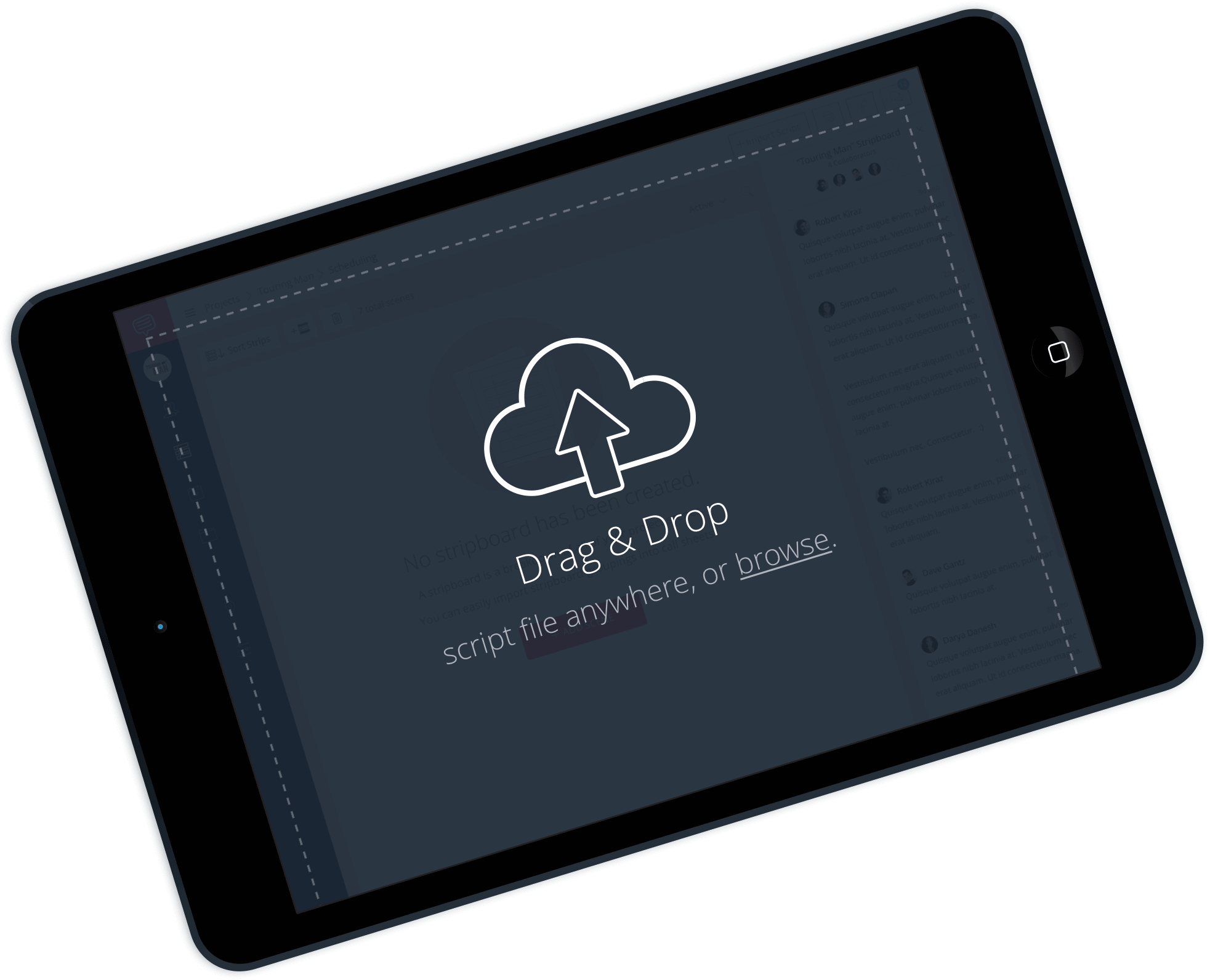 Import Shooting Scripts from Final Draft
Import native Final Draft scripts. We automatically import scene details, day & night, and generate characters for talent assignment
Unlike traditional solutions like Gorilla Scheduling or Movie Magic Scheduling, StudioBinder's film production scheduling software has streamlined the entire end-to-end experience.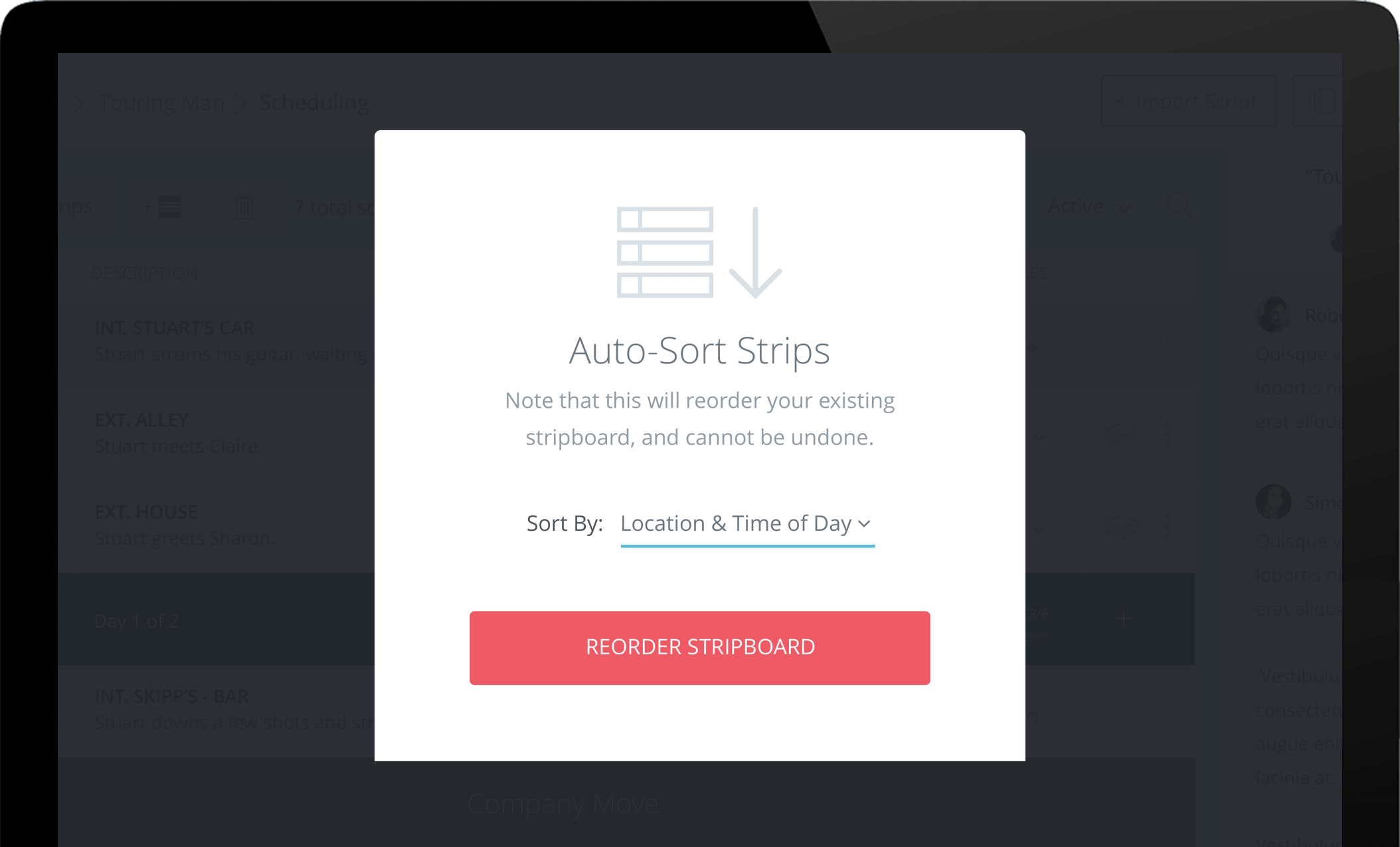 Organize Schedules Fast
It takes one click to auto-order your scene strips by shooting location, interiors/exterior, and day/night. After that, a second click to add day breaks by page count, and you're almost done.
All-in-One Film Making Software.
Film production scheduling, script breakdowns & call sheets. All under one roof.
ORGANIZE STRIPBOARDS
Add and order scenes, day breaks, and banners.
IMPORT SCRIPTS
Stripboards can be generated from Final Draft scripts.
VERSION CONTROL
Swap between versions of stripboards and breakdowns.
SMART ORDERING
Automatically order scenes by location & day/night.
AUTO-DAY BREAKS
Quickly add multiple day breaks by page count.
SHARE & COLLABORATE
Collaborators can view or edit stripboards.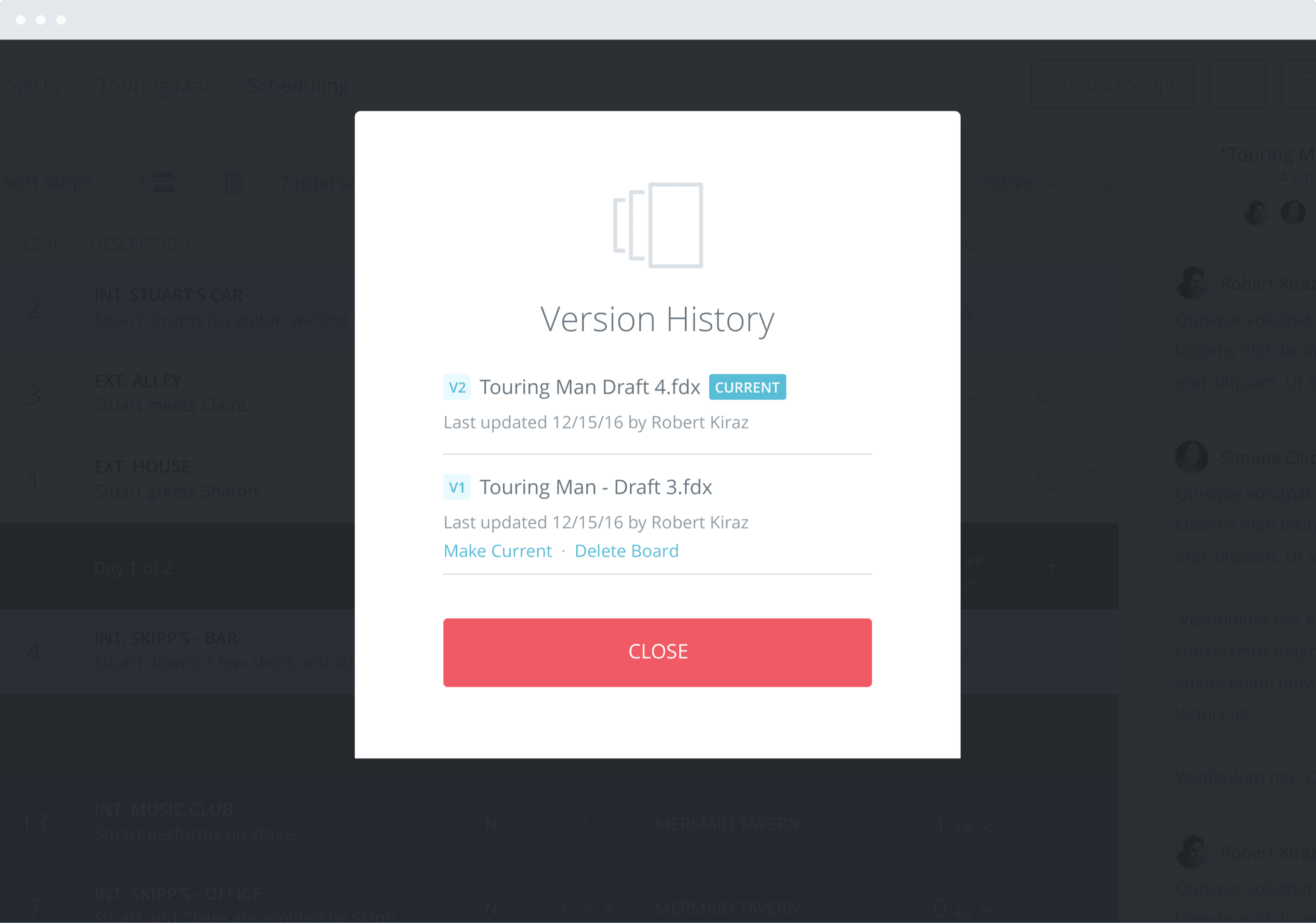 Turn-Key Versioning. Never Lose Your Work Again
When you import a new version of a shooting script from Final Draft, we automatically save your stripboard as a new version so you can easily swap back and forth between versions if necessary.
Your work will never be lost.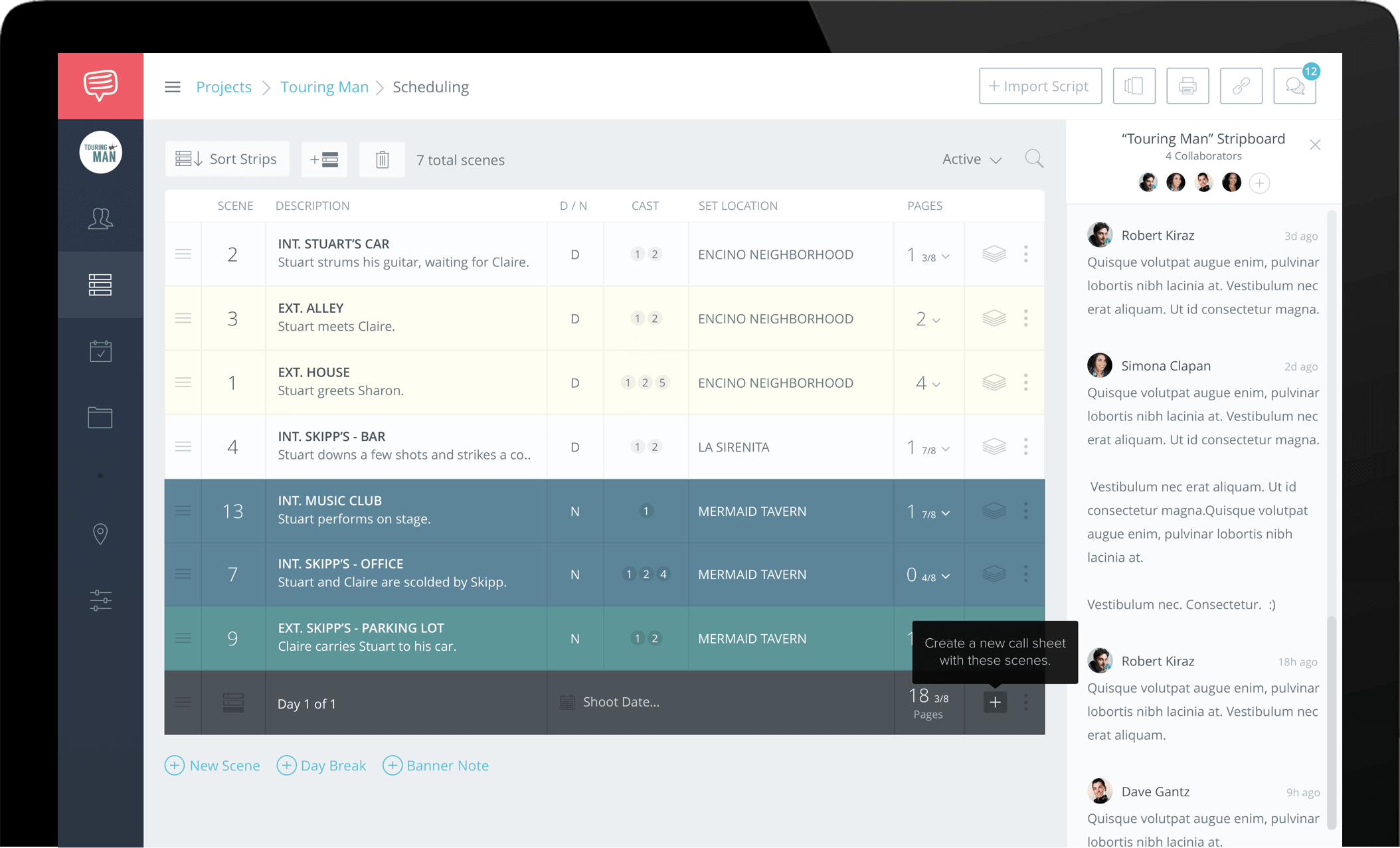 Create Call Sheets from Day Breaks
StudioBinder will automatically add scene details, script breakdown elements, cast, and locations to the call sheet.
We've bridged the inefficiency gap between traditional film production scheduling software and call sheets. Once the shooting schedule is created, call sheets fill themselves out.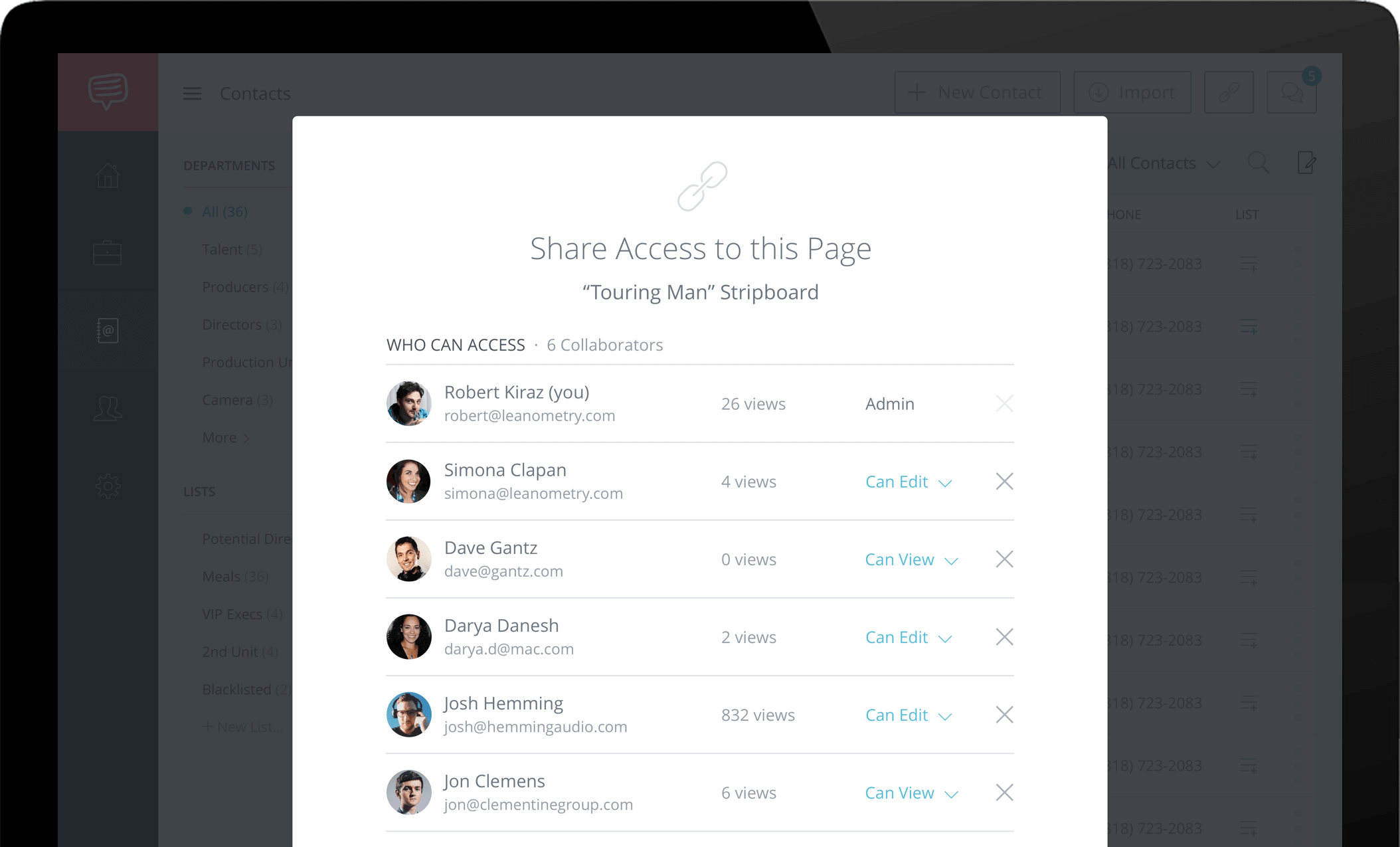 Collaborate on the Shooting Schedule
Film scheduling is a collaborative experience so we made it possible to work on stripboards with collaborators and clients. Easily update "view" or "edit" permissions. Add comments. Collaborate.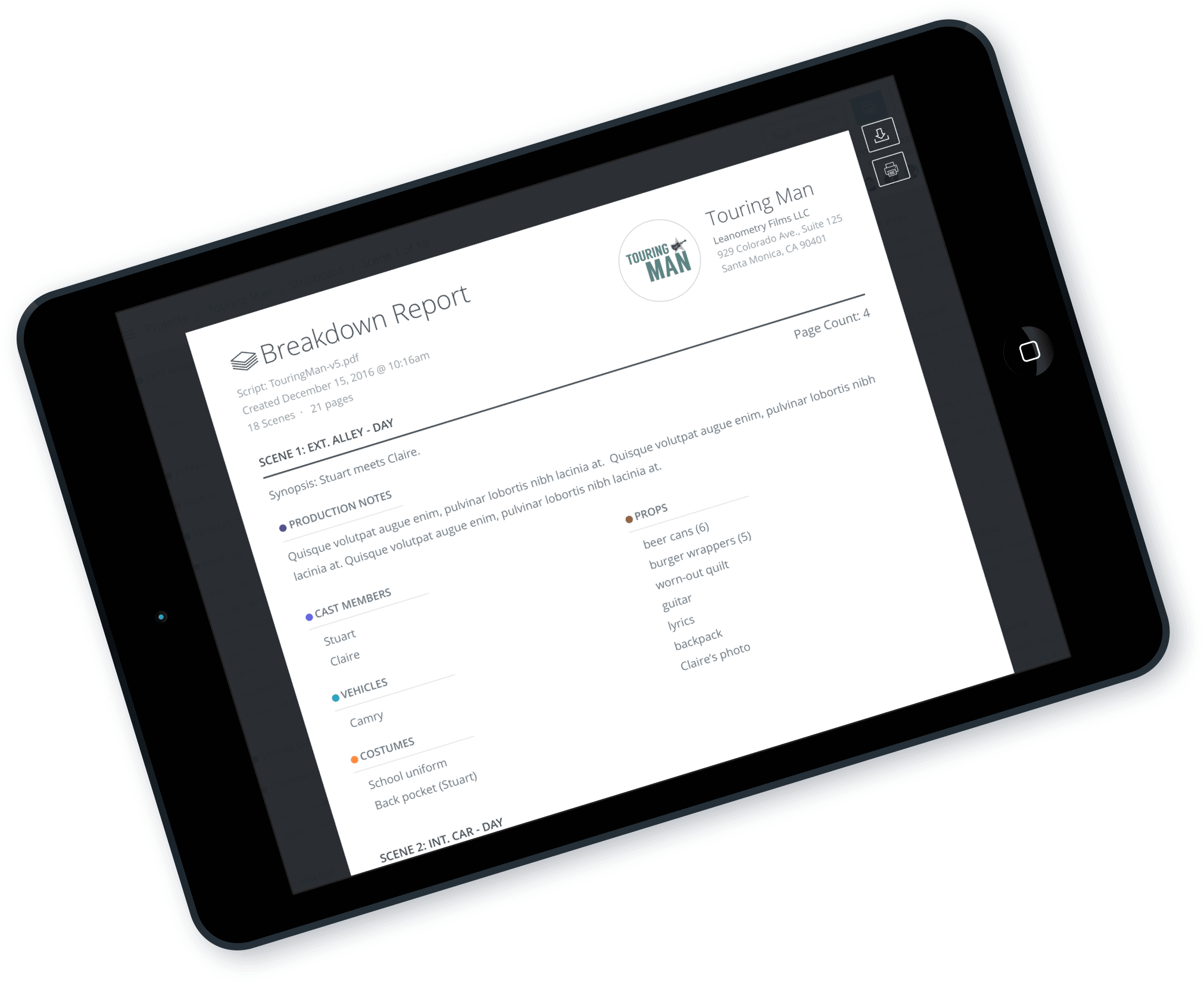 Print-friendly Reports
Quickly print or create PDFs of stripboards. If you have any script breakdown elements, print a full "Script Breakdown Report" just as easily.
Learn about StudioBinder's script breakdown software here.
[Button to Breakdown page]

Join thousands of companies modernizing their film scheduling workflows.
StudioBinder replaces dated film scheduling software, enhances experience, and is free to get started.
GET STARTED FOR FREE