Download Your Shot List Template
Every production is unique and one shot list template rarely fits all. That's why ours comes in two flavors.
No need to mess with the shot list template in Excel or Word. Our template was made in Google Drive so you can share it with your team easier.
Streamlined Shot List Template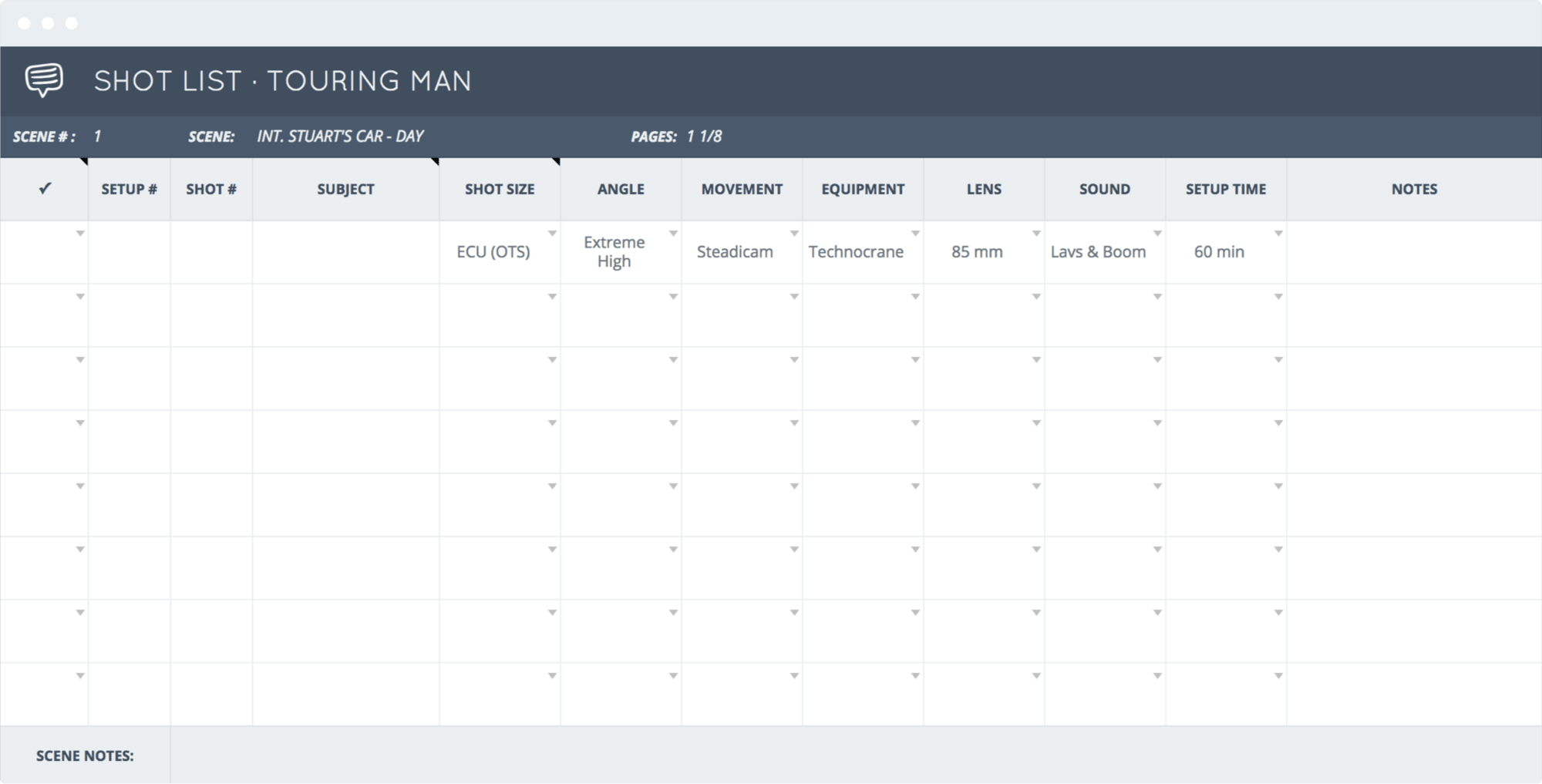 Ideal for short form film projects and photoshoots. This shotlist all the essentials so you get in and get out quickly. Includes customizable drop-downs so creating a shot list is as easy as click-and-select. Want to expand dropdown items? No problem. We included a "Template Options" sheet so you can customize the menus to fit your needs.

"One of the best shot list templates I've found online."
Keith Burgess, Filmmaker, Santa Monica, CA
Ultimate Shot List Template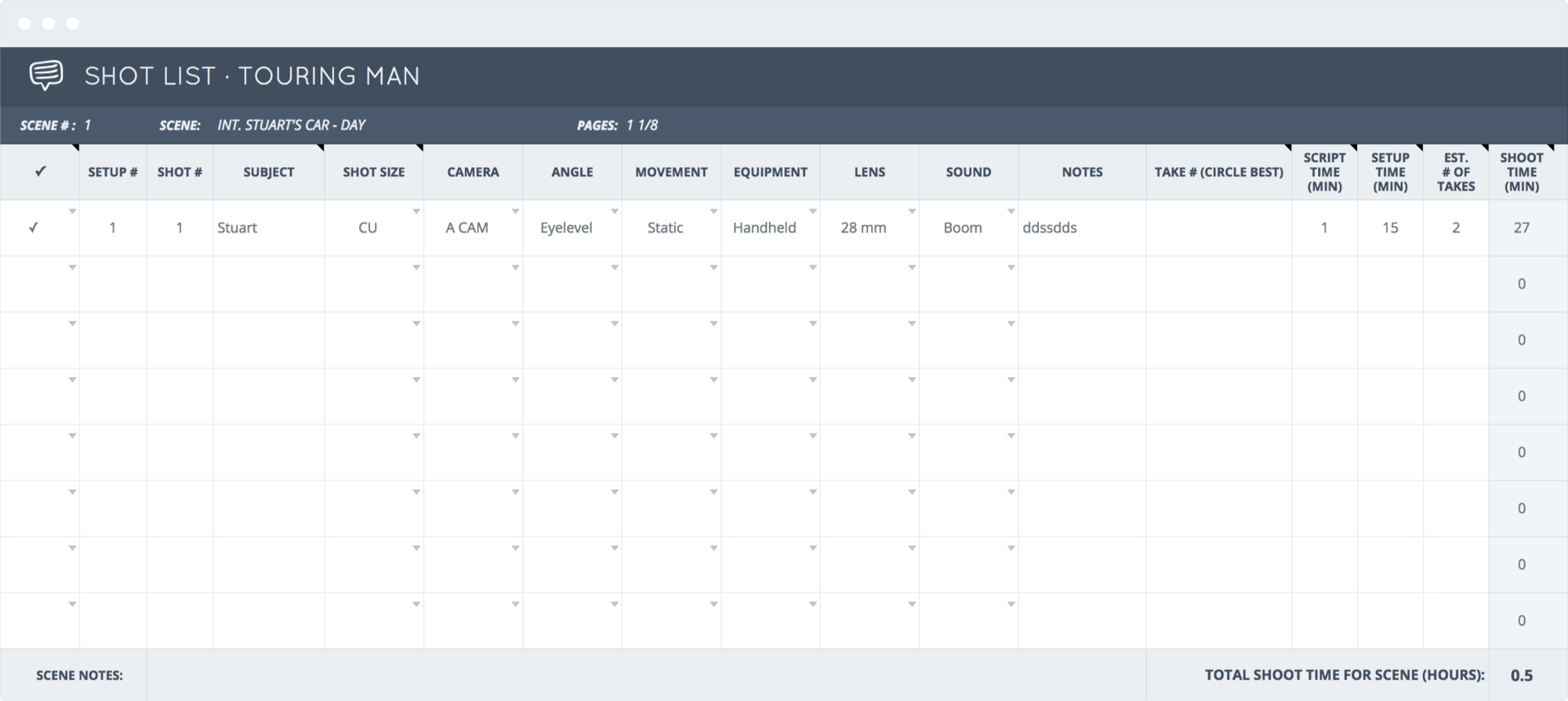 A more robust template. Ideal for complex shoots where setup times are more of a consideration. Includes everything in the Streamlined Shot List Template plus formulas to automatically calculate shoot times.
Like these Shot List Templates? Share them!

Join thousands of productions modernizing their workflow.
Create shooting schedules, call sheets, and manage crew with ease. Free to get started.
GET STARTED — FREE FOREVER